Basement Crack Repair for your leaking foundation wall
Cracks in poured concrete walls will happen. Concrete is inherently susceptible to cracking and can alarm even the most knowledgeable homeowner.  If you've seen any of the following examples of cracks and leaks in your basement…
The Crack Team is the solution you need! Since 1985, we have specialized in poured concrete wall crack injection waterproofing, providing permanent and cost-effective solutions to one of the biggest problems facing homeowners: waterproofing of cracked and leaking poured concrete foundation walls.
Trust the pros who the industry relies on! For 38 years, The Crack Team has worked closely with Realtors, builders, inspectors, contractors, engineers, property managers, apartment/condominium managers, and other related professionals to permanently waterproof leaking poured concrete cracks. We can quickly and affordably waterproof your foundation-related leaks. All of our poured concrete crack injection waterproofing repairs come with a life-of-structure warranty, which is transferable at no charge, regardless of changes in ownership.
Contact The Crack Team today for a free estimate and experience the professional injection waterproofing services that stand the test of time
The Crack Team's pressure-injection process for waterproofing cracks involves our exclusively-formulated TeamSeal® and TeamFlex® products, which are designed to permanently waterproof and seal cracks and voids in poured concrete walls.
Cracked and Leaking Poured Concrete Basement Wall Injection Waterproofing Services:
Foundation Wall Cracks And Leaks: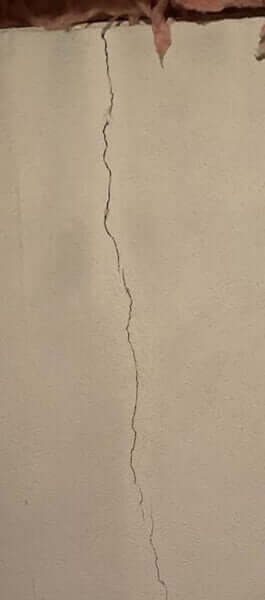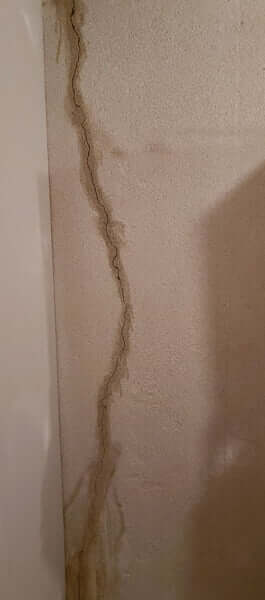 Cracked and Leaking I-Beam Pockets
I-beam pockets are cutouts in a poured concrete foundation wall to allow for the installation of I-beam supports. Once the support is in place, concrete is packed around it to connect it to the poured concrete wall. Over time, the concrete may loosen and break the seal, resulting in leakage.
The poured concrete for your basement walls were constructed by connecting two forms by rods, usually around 5/8 inch in diameter. Once the concrete sets, the forms and rods are removed, leaving behind numerous small holes in the wall. These holes, commonly referred to as "rod" holes, are typically filled with a small amount of concrete patch during construction to prevent leaks. However, this patchwork is very limited and tends to leak after several years of weather.  Recently, we have even noticed builders filling rod holes with air gap filler which is not intended for and will not stop water.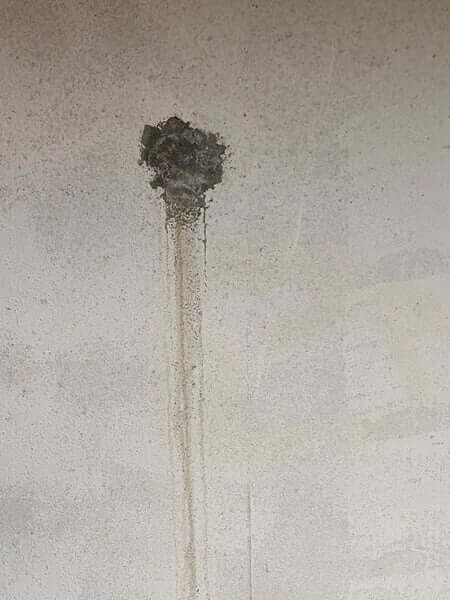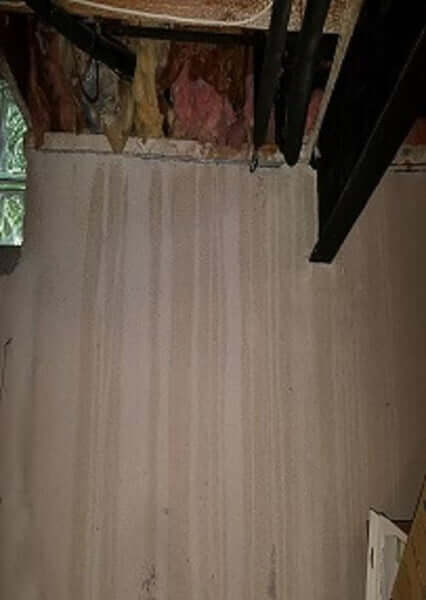 The sill plate is a part of the home's framing that sits on top of the foundation wall. During construction, a seal is installed between the framing and the concrete foundation wall. However, this seal can fail, especially if the ground or landscaping has been built up above the level of the sill plate.
Service/Utilty Lines: Water, Gas, Septic, Wells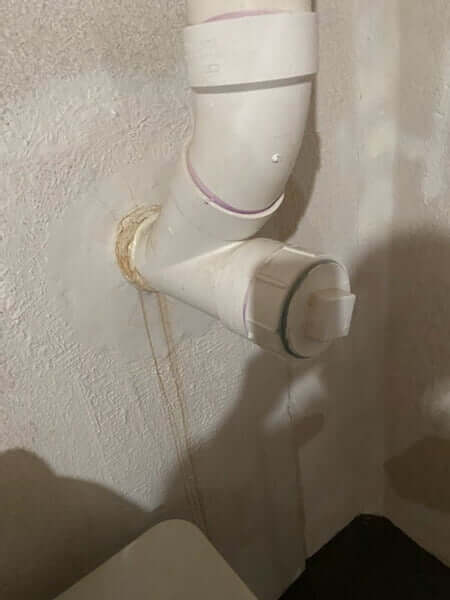 Cracked and Leaking Window Ledges: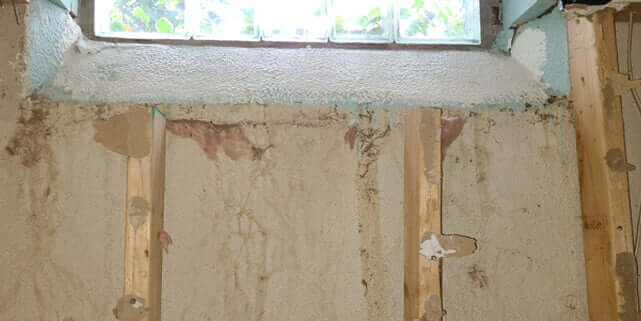 For a free, no obligation waterproofing estimate to permanently repair your cracked and leaking poured concrete walls: